B/CS businesses crack Aggie 100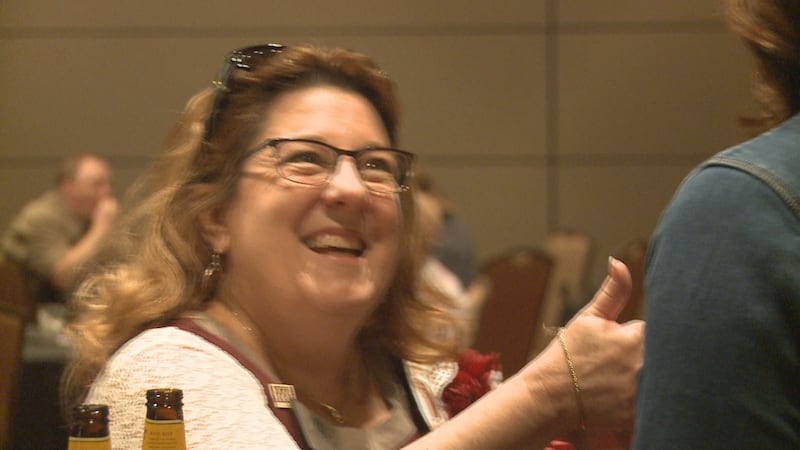 Published: Nov. 12, 2016 at 10:27 PM CST
The Texas A&M Mays Business School's Aggie 100 list is out.
It's made up of the fastest growing Aggie-owned or led businesses in the world.
Several local business leaders are on the list, and they got together at a tailgate before the Ole Miss game.
The Aggie 100 recognizes Texas A&M's entrepreneurs' hard work and success.
The recipients run businesses all over the country, but twelve of them head up their shop from the Brazos Valley.
"You're just not going to give up. There is no such thing as losing. We might get out scored, but we are not going to lose," said Jeff Sampson, founder of Elevate Brand Marketing, which ranked number two on the Aggie 100.
Sampson says Texas A&M gave him the skills he needed to thrive in business.
"I learned a lot in the classroom, but the things I really learned was outside of the classroom in the organizations that I was involved in," said Sampson.
Geoff Myers Co-Founded Greenprint Real Estate Group, which is one of twelve B/CS companies that cracked the Aggie 100. Myers says his roots in the area run deep.
"We moved back here 13 or 14 years ago to Bryan/College Station, so it is really neat to be a part of the local community," said Myers.
Whether it is marketing or real estate, Sampson and Myers are excelling in their respective industry.
Both men say their competitive edge comes from the same place - their years at A&M.
"I think being an Aggie and one of the virtues of that is being outgoing, so I think that prepared us in a very service oriented business to able to work with and serve people," said Myers.
"You meet people and there isn't even a question that they are at least give you the opportunity to tell them what it is that you do, and see if they can help," said Sampson.
Here's a look of all the local businesses that made the list, and their rank in the Aggie 100:
3 Pitman Custom Homes, LP
10 Republic Landscapes
32 Magruder Homes
34 Cattlesoft, Inc.
39 Oldham Goodwin Group, LLC.
43 Brazos Valley Bombers
46 eCatholic
48 TM5 Properties
61 GreenPrint Real Estate Group, LP
65 Hawkins Architecture, Inc
71 FrogSlayer, LLC
87 Computers, Electronics, Office Etc. (CEO)
There were several benchmarks the Aggies had to reach:
All applicants had to have been in business for at least five years and have revenues of $250,000 more for the 2013 calendar year.