Bryan and Kirbyville ISD respond to wrongful death lawsuit involving Tommy Wallis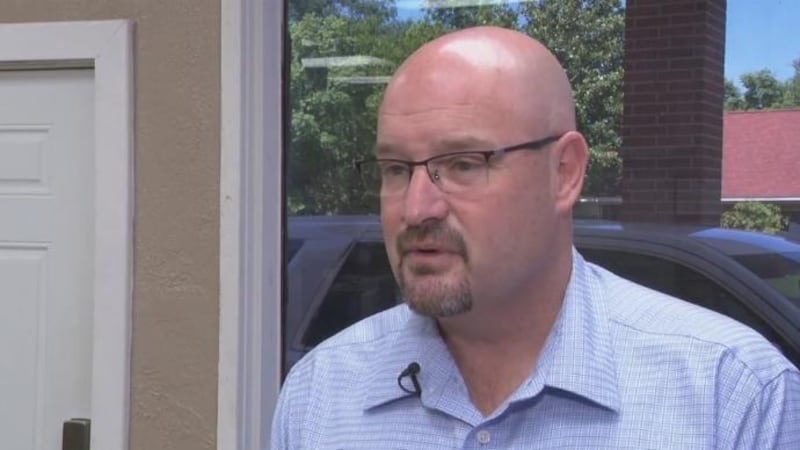 Published: Mar. 5, 2019 at 6:57 PM CST
Two Texas school districts named in a wrongful death lawsuit have issued public statements about the case.
On Tuesday, Bryan ISD Board of Trustees President Mark McCall sent a written statement to KBTX that says "The Bryan Independent School District Board of Trustees denies all allegations of wrongdoing referenced in the lawsuit that was recently reported on in the local media."
Kirbyville CISD attorney Sarah Leon said, "Kirbyville CISD asserts and believes Mr. Reeves is solely responsible for his suicide."
The school districts, along with former BISD and current KISD Superintendent Tommy Wallis have been named in a wrongful death lawsuit for the May 2017 suicide of Kirbyville High School Principal Dennis Reeves.
The plaintiffs include Dennis's wife, Tammy, their two children, and Dennis's parents.
The lawsuit alleges negligence and gross negligence by the defendants leading up to the suicide and seeks damages for emotional and mental pain and anguish and punitive damages.
The lawsuit filed in Jefferson County also alleges a resignation letter from Reeves prior to his death isn't real and contained a forged signature, according to a handwriting expert.
The lawsuit says Wallis has been "hostile and abusive, domineering and bullying, his entire career" and details the controversial method in which he was hired by the Kirbyville ISD shortly after his departure from BISD.
It also accuses the Bryan school board of illegally hiding information from the public and details the school district's efforts to "cut a deal" with Wallis that would help prevent any negative publicity surrounding his forced departure from BISD.
"For this, they (Bryan ISD) share responsibility for the events that followed in Kirbyville," the lawsuit states.
Reeves, 45, died of a self-inflicted gunshot wound on May 23, 2017 in the parking lot of the high school following a contentious meeting with Wallis and the assistant superintendent to address an extramarital affair between Reeves and another employee at the school.
Following the shooting, Wallis gave conflicting comments to police and to local media about the events leading up to the meeting.
The school's assistant principal resigned after the shooting and made public statements claiming the school district's top staff mishandled the situation and could have done more to prevent the suicide.