College Station man live-streaming his life on the internet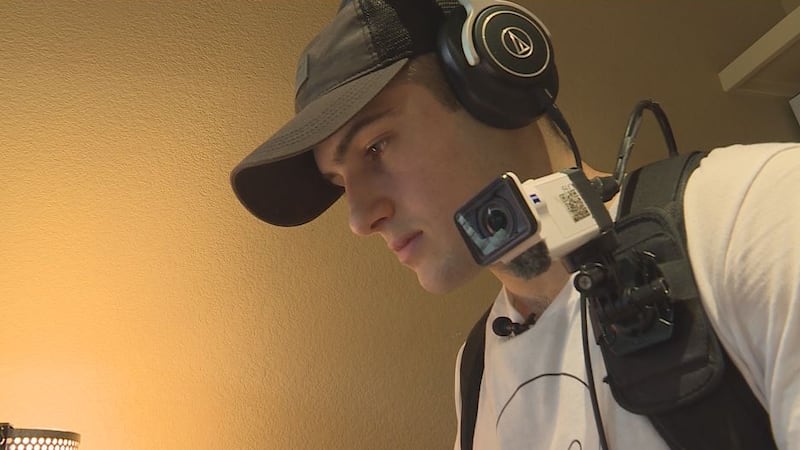 Published: May. 10, 2019 at 9:37 PM CDT
A College Station man says he's conducting a unique social experiment by broadcasting his life on the internet for the world to see.
Michael Gerry began live-streaming from a mobile camera perched on his shoulder on January 1, 2019. He plans to keep the feed streaming online until the end of the year.
When he goes to sleep, he uses a web camera in his bedroom to continue the stream while the batteries charge for his portable camera.
The setup costs several hundred dollars and the data to stream live online each month can run nearly $600.
"I just wanted to experiment with the most raw, most uncensored form of media that I could come up with," said Gerry."
Gerry says he won't broadcast 3 things: taking a shower, having sex or going to the bathroom. The other thing he has to be careful with is copyright violations for music, movies, and sporting events that could be picked up on the stream.
Gerry lives in College Station with his roommate Ethan McChristian, who is often seen on the live stream.