Could brisket boost your 'good cholesterol?'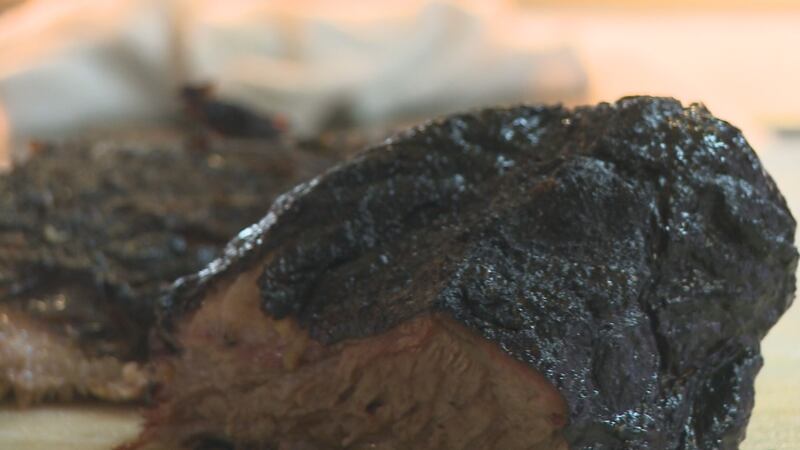 Published: Sep. 7, 2016 at 5:22 PM CDT
Could brisket boost your "good cholesterol?" That is what one Texas A&M professor is working to prove.
Smoked brisket was stacked high on several customers' plates at C&J Barbecue Wednesday afternoon.
"I had a half-a-pound of brisket. As you can see, it is all gone now," said Nicholas Swanzy, College Station resident.
"As much as I can have and still drive back to Austin without taking a nap," said Rhett Frazier, Austin resident, about how much he'd be having.
But do they think brisket is healthy?
"It's not processed. It is just pure beef from a cow, so yeah, I don't see anything wrong with it," said Frazier.
Stephen Smith is a professor and researcher at Texas A&M Agrilife. He says while examining brisket, his research team discovered it could have health benefits.
"When you look at brisket fat, it had the same composition of our ground beef that was the best for you, that had high oleic acid," said Smith.
Smith says oleic acid helps your body regulate cholesterol levels by raising your "good cholesterol." Smith is hoping to take his research from the lab and start testing it on humans.
He says doctors often tell patients who have high cholesterol or are overweight to cut out red meat.
"We are pushing against that and saying perhaps they should continue to have beef in the diet, and especially beef with fat," said Smith.
Customers seemed pleased to find out about the study.
"That's a bonus," said Swanzy.
"I don't have to have an alibi to eat it every day," said Fraizer.
Science aside, one customer says he will not need more research to come back for more.
"I don't let studies influence my decision on what tastes good, and brisket is just delicious," said Swanzy.
Brisket is also nutrient-rich in iron and vitamin B.