Drivers uninjured after 18-wheelers collide on Highway 6 in Falls County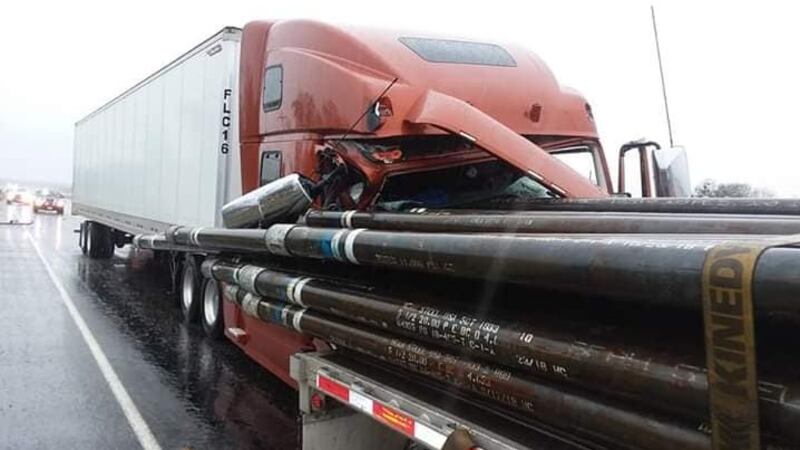 Published: Jan. 2, 2019 at 9:43 PM CST
Two 18-wheelers collided Wednesday in Falls County.
The wreck happened at 12:40pm on HWY 6 and FM 1240 near Perry, according to Texas Dept. of Public Safety officials.
A Falls County official who was at the scene said one of the rigs hit the back of the other one.
DPS confirmed the information, saying the vehicles were heading north on HWY 6 when one of the 18-wheelers changed lanes after a car cut it off.
One of the rigs was carrying pipes which smashed through the other 18-wheeler's front cab and window.
Both drivers walked away unharmed, officials said.
The investigation is on-going and citations are possible, according to DPS.