Fastest-growing businesses in BCS honored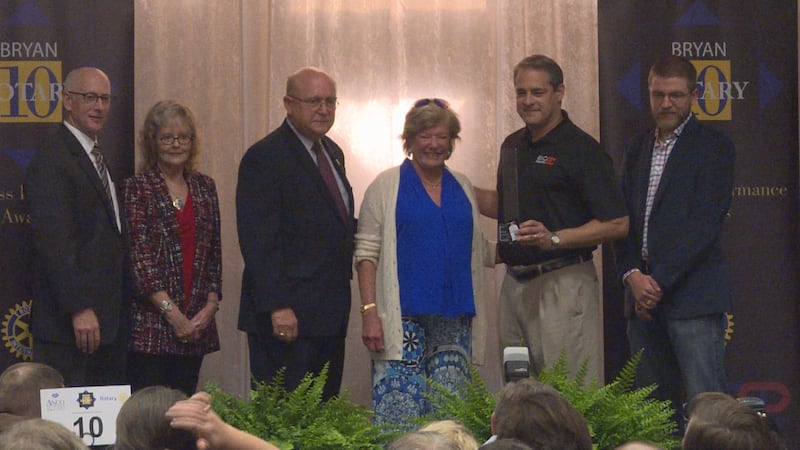 Published: Jun. 14, 2017 at 5:21 PM CDT
The Bryan Rotary honored 10 local businesses that are growing- and growing fast.
Exothermix was given the top spot in the Bryan Rotary Business 10 Awards. It's a local company that provides advanced self-heating technology for products sold around the globe.
With more than 1,700 percent growth in the past three years, the Bryan Rotary Club says Exothermix and all the honored companies represent what the local business community is all about.
For one of Exothermix's owners, this award is personal.
"I am so proud of everybody here," said Mary Giese. "My husband started it 25 years ago, and he passed in October. He would be so happy and so proud."
Denise Fries with Fries Financial Services received the Anco Insurance Award for Lifetime Business Achievement. She started her financial planning company at age 23. Now, decades later, she is recognized for her success, including exceptional customer relationships.
A full list of the Bryan Rotary Business 10 is below:
1. Exothermix
2. A Brush Above Services
3. The Barracks Construction Group
4. Frogslayer
5. Zapalac Enterprises (Ecozapp)
6. America's Choice Roofing
7. Computers, Electronics, Office, Etc.
8. Renner Chriropractic
9. Bombers Baseball
10. Magruder Homes
Anco Insurance Award for Lifetime Business Achievement: Fries Financial Services