Federal agency wraps up public hearings for Texas high speed rail project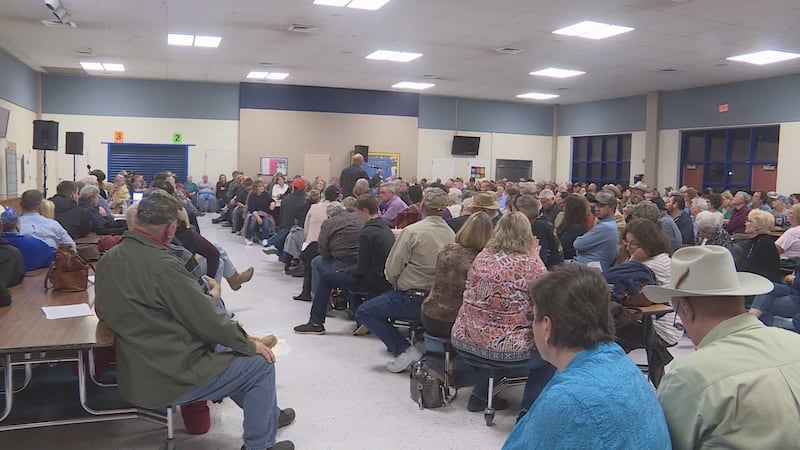 Published: Feb. 6, 2018 at 10:35 PM CST
The Federal Railroad Administration wrapped up its public comment process Tuesday night with meetings in Grimes and Waller County.
During ten public hearings in counties along the proposed route, residents and landowners were given the opportunity to provide feedback about an environmental study centered on a high-speed train from Houston to Dallas.
Tuesday's meetings in Waller and Grimes County are significant because Texas Central, the company that wants to build the train, says they already have more than half of the parcels they need in both counties to complete the route.
"There are great concerns in this area but there are also a lot of people that appreciate the personalized approach and the fact that we are willing to work with folks," said Holly Reed, Managing Director of External Affairs for Texas Central.
The Grimes County meeting was held at Navasota Junior high, many residents in attendance say they oppose the rail, others came to ask questions.
Joseph Reznicek, a rancher in the area, says while his business is currently not affected by the train's route, he's got some concerns.
"There is almost too much information for people to digest," said Reznicek.
Reznicek believes the constant back and forth between residents 'for-or-against' the train is starting to divide the community.
"If you look at the map for the proposed rail line it splits Grimes County in half and I'm really concerned that this is going to do just the same on both sides," said Reznicek.
Splitting land is huge for ranchers who oppose, but others say safety should be a priority.
The Federal Railroad Administration agrees.
"We don't currently have any safety regulation for trains operating above 150 miles per hour here in the United States," said Marc Willis with the Federal Railroad Administration.
Willis says their office of safety will need to evaluate the technology and issue a regulation.
Now that the public hearings are complete the next step is waiting for the final study to be released by FRA by the end of next year.