UPDATE: Hwy 6 traffic moving again following 18-wheeler fire in Hearne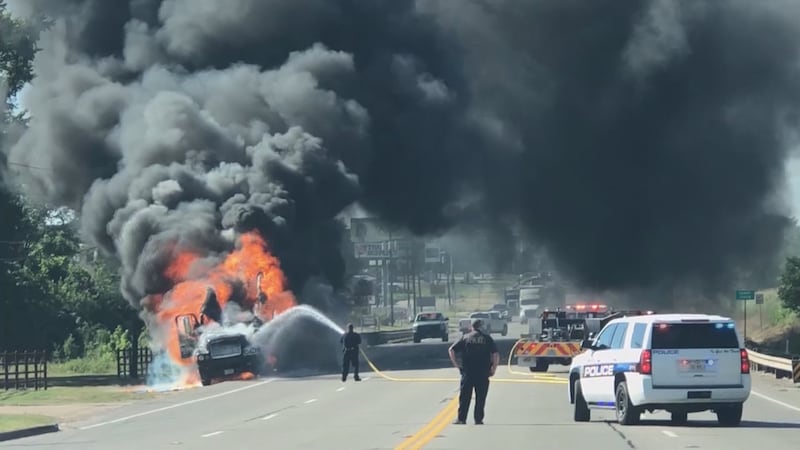 Published: Jun. 14, 2018 at 5:21 PM CDT
The northbound lanes of Highway 6 in Hearne are open again following a fiery wreck involving an 18-wheeler near 10th Street.
Emergency crews responded to that fire around 5:15 p.m.
The driver told Hearne police he tried to put the fire out himself with a fire extinguisher, but the flames spread too quickly.
Police say the truck was hauling wine.
No other vehicle were involved and no one was injured.
The cause of the fire in still under investigation.