Grassroots effort tries to combat opioid overdoses on college campuses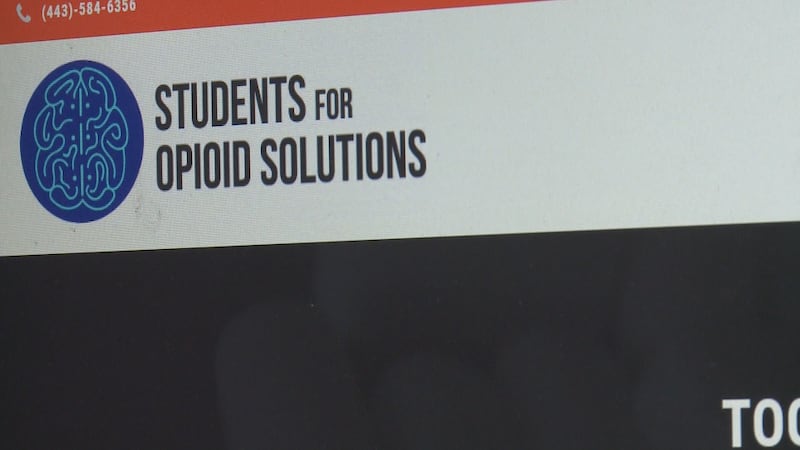 Published: Oct. 12, 2017 at 10:54 PM CDT
Students for Opioid Solutions want to reduce the number of opioid related deaths on college campuses.
Madison Mitchell, a senior at Texas A&M University, has become a campus captain for the organization.
"This past year, an Aggie who was close to all our hearts experienced an opioid overdose and I think that's what really opened our eyes," said Mitchell.
Through passing student government legislation, they want to require training for campus police and residential staff in recognizing opioid overdose, require them to carry Narcan, and require the school to record and report the number of opioid overdoses and death annually.
They also want to enact an amnesty policy that will protect students from legal ramifications should they report an opioid overdose, and enact a good Samaritan clause protecting students who come to the aid of someone suffering from an opioid overdose.
For more information on the organization you can visit: http://opioidsolutions.org/
On the other side, College Station resident, Joshua Ferrier wants to tell the side of the story for people who need opioid medications.
Ferrier says he has chronic pain. He says what began as vertigo spiraled out of control. The medication that helps him is an opioid. Ferrier also had trouble getting the medication he needed.
"I started seeing an interventional pain management specialist down here, and the DEA has cracked down on pain management specialists in particular," said Ferrier.
Ferrier says he understands the dangers of opioids and why it is becoming an issue national wide, but he wants people to understand there is a need from them to be used responsibly.
"Opioids are able to prevent so much negative and they're able to give people their lives back," said Ferrier.