Law enforcement asking for revisions to open carry law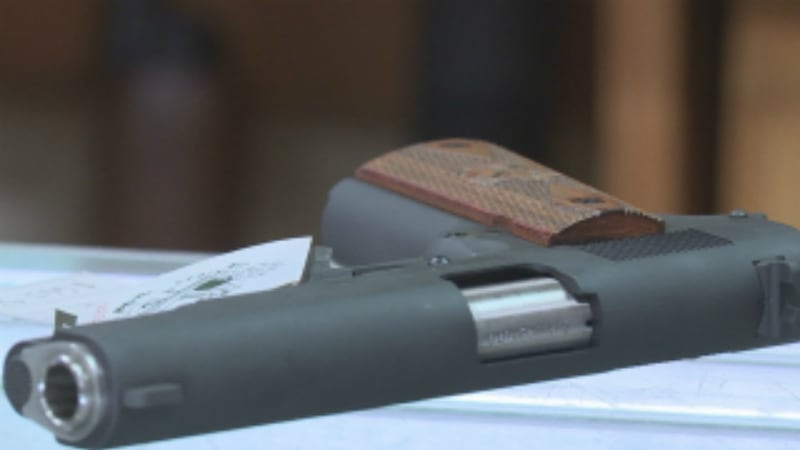 Published: Jul. 26, 2016 at 6:20 PM CDT
As the 2017 legislative session approaches, some in law enforcement are asking lawmakers to revise the open carry law.
During the 2015 legislative session, lawmakers approved the open carrying of handguns by licensed Texans. As the 2017 session approaches, some in law enforcement are asking those lawmakers to revise the current law.
After the ambush in Dallas, their police chief, David Brown, mentioned that open carry complicated things at the scene of the shooting. He says law enforcement had a difficult time figuring out who was exercising their right to openly carry, and who may be a criminal. The executive director of the Combined Law Enforcement Associations of Texas says they won't push for a repeal of the law, but will make suggestions for changes to help law enforcement.
Brazos County Chief Deputy Jim Stewart says he supports revisions to the open carry law.
"The open carry is focused more on pistols, and in my personal experience, I've seen one person since the law went into effect openly carrying a pistol. I think these folks with the long guns, with rifles slung over their shoulders, that is of concern of me," said Stewart. "That's not covered under open carry. They've been able to do that for years, but particularly as we experienced in Dallas where the shooter was shooting with a long gun, how are they to know who the shooter actually was when you have so many people going around with long guns?"
Governor Greg Abbott proposed state lawmakers send a bill increasing criminal penalties for any crimes against law enforcement and extending hate crime protections to officers.
The Tribune reports the Texas GOP is urging new "constitutional carry" legislation to remove many restrictions on accessing and keeping firearms.
You can read the entire article at the link with this story.