Local auto mechanics see need for education options in B/CS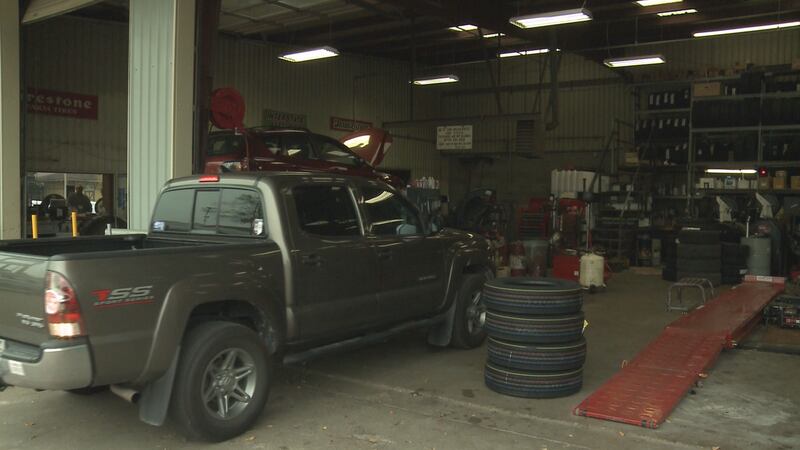 Published: Dec. 15, 2016 at 6:14 PM CST
There's a job in demand in the Brazos Valley, but limited opportunities to learn.
One local business owner and multiple car experts say there's a need for more local training in automotive technology.
Taylor McGee is a part-time Lube Technician at Pilger's Tire and Auto Center.
"I just knew that I wanted to get a job doing something with cars because that's what I enjoy doing," said McGee.
He's a math major at Blinn College and would like to see more options or schools to study cars.
"A lot of people don't really know what steps to take to get where they want to go. It's kind of hard to figure it out on your own. If they can help guide you through it that would be really nice." he said.
Earlier this week, Blinn announced they don't currently have plans to expand auto mechanics training in Brazos County.
"Experienced technicians are hard to find," said Rick Pilger, who has been in the car maintenance business since 1975.
"There are not as many young people wanting to go into the business as there used to be and the nature of the beast has become a lot more sophisticated, it takes a lot more training a lot more electrical computers. It just seems to be that it's hard to find somebody that's willing to put the time in to learn that," said Pilger.
He'd like to see more options for aspiring mechanics.
"Even if it wasn't a full-time type training if they just offered you know continuing education in the field would be really good," he said.
The folks at Pilger's tell us there are job opportunities available in the industry but like electricians and plumbers and other trades, it's a matter of finding enough people qualified for the work.
Charlie Weltens is one of only two technicians at Pilger's and has been in the industry 23 years. Many of their entry-level employees come in without experience and have to train here for several months.
"If we had a tech school here, a trade school it'd be a huge help. When I was younger I actually went to Waco went to TSTC but a local school here with our community and the size we are I think would be a huge benefit." he said.
Some of the options for automotive technology include Texas State Technical College in Waco and San Jacinto College in Pasadena.