Want to go green? Mid-South Synergy's community solar project can help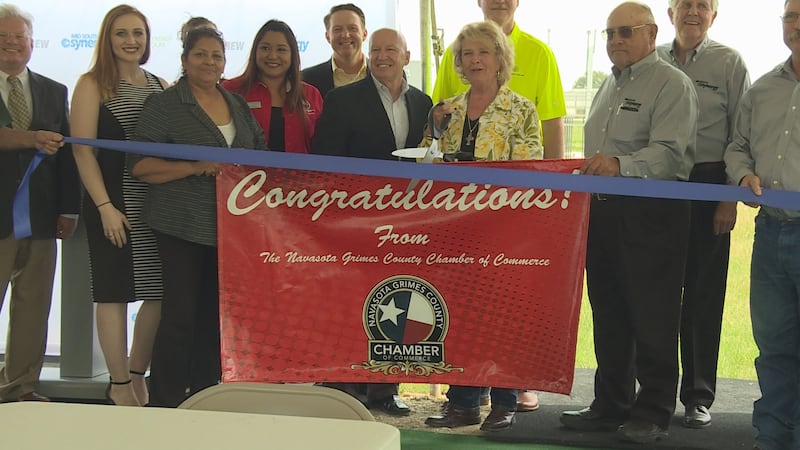 Published: Apr. 25, 2016 at 3:04 PM CDT
One of the only region's only community solar projects officially opened in Bedias Monday.
U.S. Congressman Kevin Brady was at Monday's ribbon cutting ceremony. He says, "Having it here in Bedias, in Grimes County, in the Brazos Valley, and again, it's the first project east of I-35, well that says a lot about the community.">
The project is made up of 8,420 solar panels. Mid-South Synergy co-op members can purchase kilowatt hours and lock in the price of that electricity for the next five years.
It's a way for members to go green, without having to put solar panels on their own homes.
Erin Hughes with Mid-South Synergy says, "There's only a certain number of homes that even qualify to put solar on your roof. Given trees, shade, the pitch of the roof, that sort of thing. So this gives them a maintenance free option."
This is one of the first community solar panel projects east of I-35, and the rest of the state is taking notice. Other co-ops are watching what's happening in Bedias very closely.
Hughes says, "I know our project has kind of spearheaded other solar projects across the state of Texas. A lot of people are really interested now that our project is up and going, they're really looking to mimic our model and move forward with solar."
If you're a Mid-South Synergy co-op member who wants to take part and go green, you can sign up online
.