New Raven sculpture being constructed on Sam Houston State campus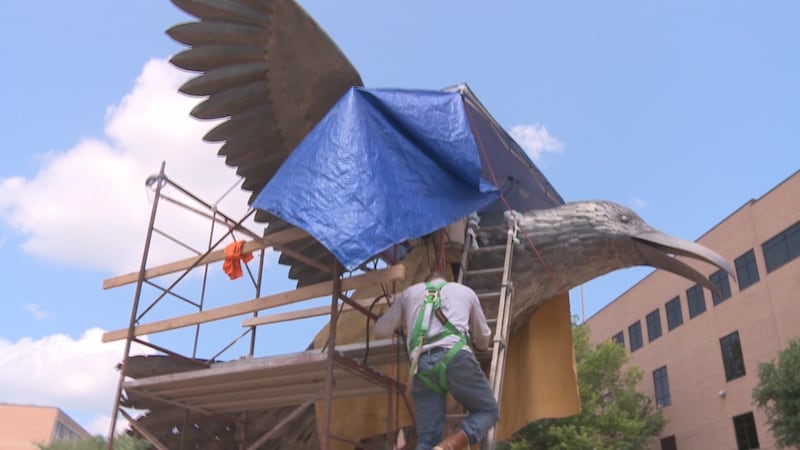 Published: Jun. 13, 2018 at 6:13 PM CDT
Sam Houston State University students can see a new art piece on their campus.
Final work on a Raven sculpture is happening on campus this week.
Sculptor Ed Wilson says he and his team have been physically working on the piece for more than a year.
He hopes it will inspire creativity on campus.
The Raven also has a connection to Sam Houston.
"My proposal was the raven because I did a little research on Sam Houston and found out the story of him being adopted by a Cherokee chief. When he was a teenager, he ran away from home and he was given the Cherokee name for raven," explained Wilson.
"There's a beautiful mural in the lobby and obviously Mr. Wilson's piece here out in the plaza. We're very excited to have it dedicated later this fall and ready for students when they step on campus," said Wes Hamilton, Sam Houston State University Communications Manager.
Money for the new sculpture was included as part of the construction budget for a new Life Sciences Building which opens this fall.