RELLIS campus will be testing hub for future war technology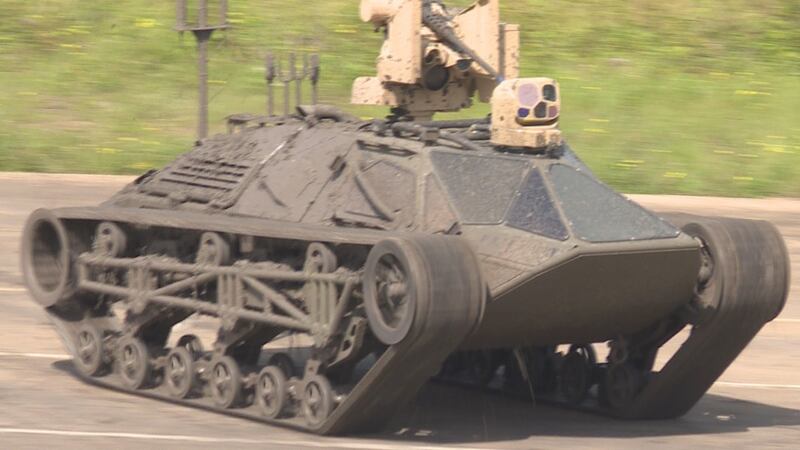 Published: Aug. 2, 2019 at 9:14 PM CDT
A former military base in our area will play a big part in the Army's future.
Friday Texas A&M System Chancellor John Sharp announced the creation of a $130 million combat development complex on the RELLIS campus in Bryan.
The RELLIS campus has seen lots of changes in recent years. Perhaps one of the biggest with a major global impact, a groundbreaking set for this fall. The Texas A&M System will build a space for the Army Futures Command to test and evaluate future war technology.
"It's focused on making sure that our soldiers, our future soldiers have the equipment they need, the tactics they need, and the operational schemes they need to win on a future battlefield," said General John Murray, Chief of Army Futures Command.
General Murray made the remarks last November when he and others toured various facilities in Bryan College Station. They were looking to see how this area can help the Army reach its goal of becoming stronger and more technologically advanced.
Leaders with the Texas A&M System say the new building will include laboratories, accelerator space, and offices for the Army Futures Command. Researchers will work to shorten the time it takes to get emerging tech from the lab and into the field, all while getting feedback from the soldiers who will use the technology as they fight for the United States.
"The partnership with Texas A&M University and the Army Futures Command is growing exponentially. We're gonna have long-term commitments, where we work together and do those things that Aggies do best and produce great results for our country," said Chancellor John Sharp.
The Texas A&M Board of Regents is set to vote Thursday to begin design and construction.