Search and rescue workers, drones, robots, gather in Grimes County for training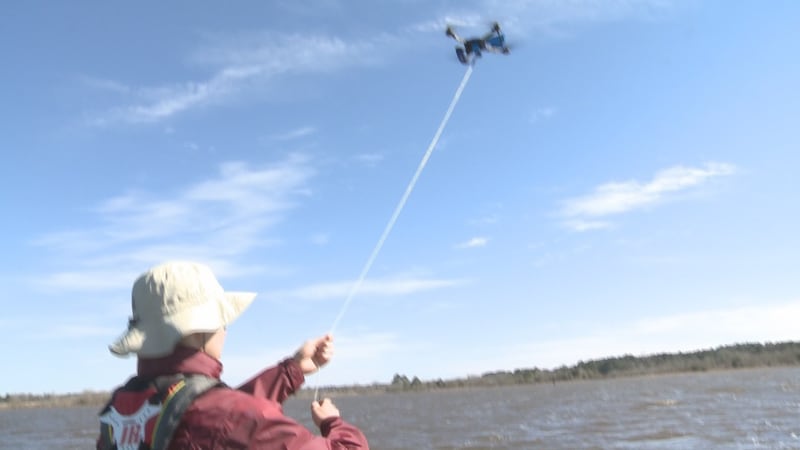 Published: Jan. 28, 2017 at 6:19 PM CST
Dozens of first responders and rescuers came to Grimes County Saturday for a search and rescue exercise that mimicked real life scenarios.
Emergency workers are using technology as part of their tools for finding missing people.
These responders spent the day simulating searches for missing people in both the water and woods.
They also had help from drones and robots.
The first responders descended on Grimes County for something that could easily happen in real life.
"We were simulating that there were fishermen on a boat and it's not real people in the water these are actually like we have dummy's that we put in the water. We also have at least one or two volunteers out in the wood that are pretending to be lost victims," said David Lilly, Grimes County Emergency Management Coordinator.
The annual search and rescue exercise included firefighters, police officers and students at Florida A&M and Texas A&M.
Jan Dufek is a Texas A&M P.h.D Student from the Czech Republic. He uses robots to aid in search and rescue operations.
Saturday he and Bryan Firefighters scoured Gibbons Creek Reservoir by boat while a tethered drone searched high above.
"My Ph.D. project is, we are trying to help responders save drowning victims by combining this tethered UAV with EMILY, which is unmanned surface vehicle basically a robotic boat," he said.
Researchers with Texas A&M were in another boat with EMILY,
an acronym for Emergency Integrated Lifesaving Lanyard.
It's a small jet boat that can be remotely operated and used in water rescues.
Once it finds people they can grab onto it to float.
It's also the help from above that researcher Robin Murphy says is helping unlock the challenges of search and rescue.
"We believe that UAV's have a potential to be a game changer in wilderness search and rescues looking for missing persons," said Robin Murphy, Ph.D., a Texas A&M Computer Science Professor.
"It's incredible. I've always grown up around first response and around helping and you know life guards and safety and so it's amazing to get to use something as cutting edge as robotics to help save people directly and it's an amazing field within computer science to study just because there is such a direct real world impact," said Rebecca Schofield, a Texas A&M Student.
Students at A&M have used drones as far away as Europe working on tests with the Italian Coast Guard and for boat migration in the waters there.
This is the first year Brazos Valley Search and Rescue has held the training in Grimes County.