Startup Aggieland set to host First Look preview event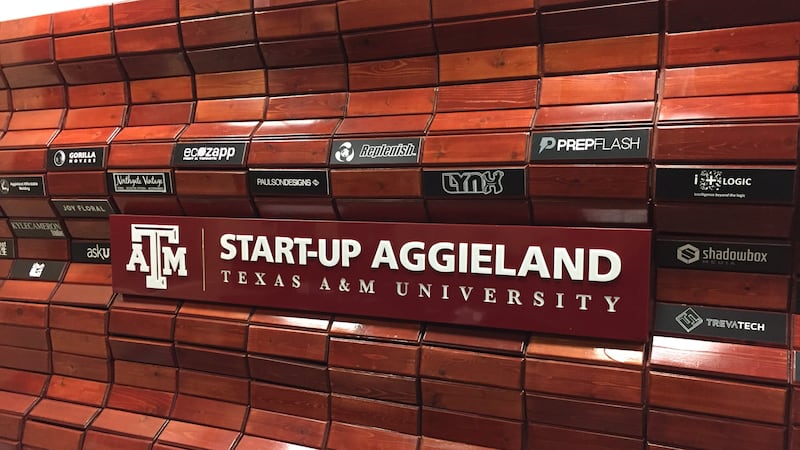 Published: Sep. 28, 2016 at 11:25 AM CDT
Entrepreneurs involved with the Startup Aggieland program have launched more than 160 companies and have created more than 50 paid jobs, and they're not planning to slow down anytime soon!
Wednesday night, twenty-four startups will be pitching their ideas to the a group of investors and the community at the Grand Stafford Theater in downtown Bryan!
"I think one of the most important things about the ideas that are going through Startup Aggieland is that they are all local. So all of these game-changing ideas that are really going to have big market potential all across the globe are going through a program that is right here in Bryan/College Station" explained Cameron Kelley, a freshman involved with Startup Aggieland.
Cameron Kelley and Luke Oaks are the two A&M students that we spoke with about what Startup Aggieland is all about. They are both part of a team working on a 3D pizza printer.
The company name is BeeHex and they are currently in the design process of the pizza printer, but they are hoping to roll out prototypes in March of 2017.
Startup Aggieland's event is called First Look. The doors open at 6:00 p.m. Wednesday the 28th.
Groups will begin to pitch their ideas at 6:30 p.m.! The event is free to attend and there will be free food.
The Grand Stafford Theater is located at 106 S Main Street in Bryan.
For more information on Startup Aggieland, click the link to their website under the related links section of this webpage.
There is also a link to the BeeHex website under related links.