TAMU researchers create social network to prevent cyberbullying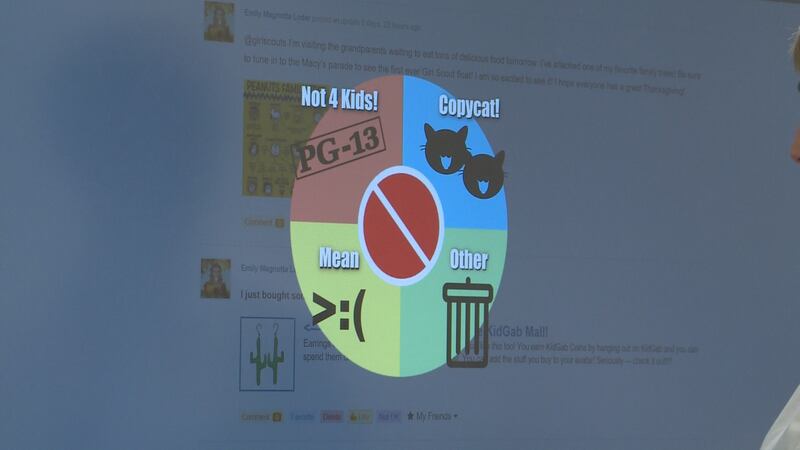 Published: Nov. 30, 2016 at 2:50 PM CST
As cyberbullying continues to be a growing problem among children, a group of Texas A&M researchers created what they hope will be part of the solution.
Dr. Stephanie Valentine says, "I've been a victim of cyberbullying. It's affected the lives of so many people that I know. My little brother. Two of his best friends committed suicide because of cyberbullying."
She knew something had to be done.
She says, "Every article that I would read about cyberbullying before I started my research, there would be a call to action, somebody has to do something about this, somebody do something, but nobody was doing anything."
So she teamed up with Dr. Tracy Hammond and created KidGab.
Hammond says, "It's a social network for kids, it provides a place for them to learn how to be better cyber citizens."
Through games, quizzes and interactive programming, children between 7 and 12 learn how to recognize cyberbullying and how to help stop it.
Similar to the "like" button we see on Facebook, one of the main features of KidGab is the "Not OK" button, allowing them to react and learn from what they see.
Valentine says, "The Not OK button provides kids the opportunity for themselves to decide what's appropriate and not appropriate. It teaches them to question is this okay? Is this something I want on the community I'm a part of?"
They've also designed algorithms that monitor what's happening on the site, so they can better understand how the kids interact and why.
Hammond says, "A lot of bullying is about group-think and how ideas spread on the network so we're actually also studying how ideas do spread for kids."
Hammond and Valentine have teamed up with the Girl Scouts of Texas. Right now, about 400 girl scouts are using the site. They're hoping to expand and offer it to schools in the Brazos Valley soon.
The National Science Foundation recently gave them a nearly $200,000 grant so they can continue their KidGab project.