Texas A&M meteorology students witness Wednesday's tornado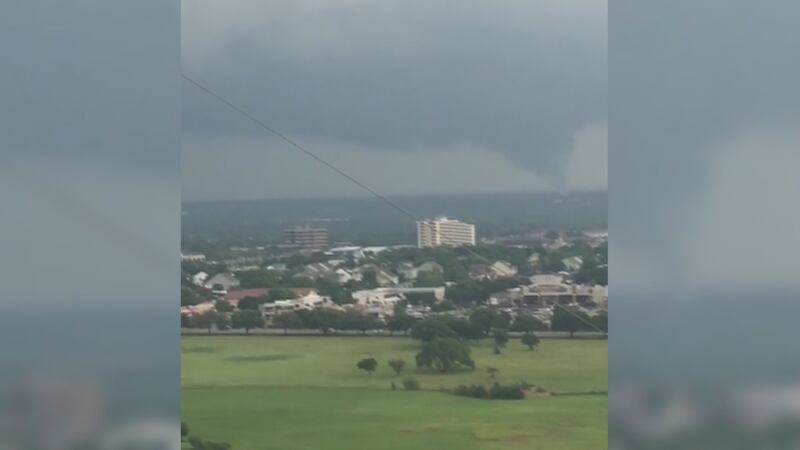 Published: Apr. 25, 2019 at 5:53 PM CDT
In the observatory on the 15th floor of the Eller O&M building at Texas A&M, meteorology students witnessed the EF-2 tornado that touched down in the Brazos Valley on Wednesday evening.
The response from the students, says it all. Students say that shock, awe, but most importantly, promptness to alert news outlets, swept the room.
Justin Fierova, a Texas A&M Meteorology student witnessed the event and says he couldn't believe what he was seeing.
"I didn't know whether I wanted to cry or laugh or get things rolling. There were so many things happening at that moment. Thankfully all were on it. We had our task leader there that was saying like hey let's call the National Weather Service so we can get this thing out there before it hurts somebody," says Fierova.