Texas A&M to unveil The Leach Teaching Gardens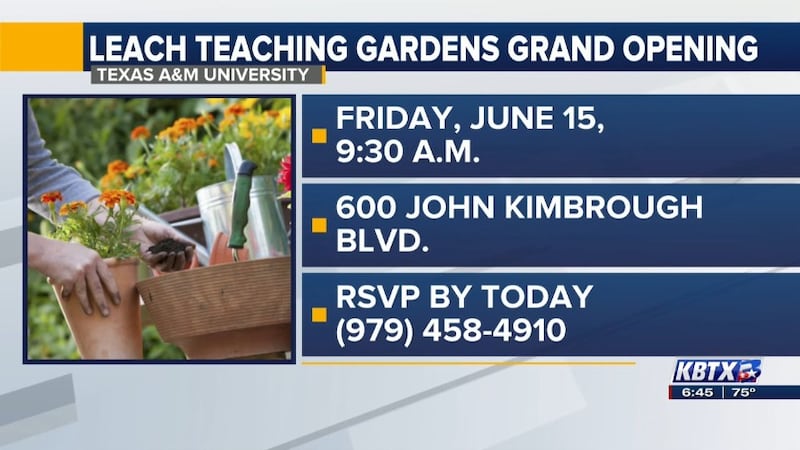 Published: Jun. 5, 2018 at 7:44 AM CDT
The Texas A&M University campus will soon be more colorful with the opening of The Leach Teaching Gardens. The gardens will give students a beautiful and natural place to learn and flourish.
The project will be a public teaching garden and green way focused on expanding Texas A&M's research and outreach. The first phase of the project includes the Leach Teaching Gardens. The grand opening will be Friday, June 15 at 9:30 a.m.
To attend, you must call and RSVP by the end of the day on June 6, 2018.
The contact number is (979) 458-4910.