Texas State Railroad operators confirm layoffs, but say train rides will return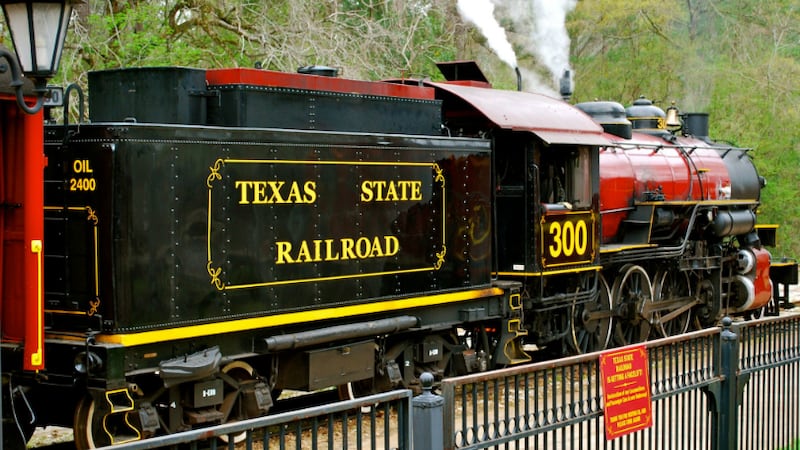 Published: Dec. 30, 2016 at 10:01 AM CST
Texas State Railroad in Rusk and Palestine confirmed Friday some members of its staff have been laid off, but a spokesman says operations will resume in March.
A former employee created confusion after sending an email to media outlets in Texas announcing the layoffs and 'closure' of Texas State Railroad.
"This is very disappointing, especially in light of the fact that we set a new record for ridership this year with both Polar Express and regular season riders. The Texas State Railroad has been financially viable the past two years, so this is not a local issue", said former Marketing & Special Events Manager Janet Gregg.
Shortly after Gregg's email was received, another email from the operators of Texas State Railroad was sent to media outlets.
"This is to correct a prior unauthorized and incorrect email sent by a terminated employee. Texas State Railroad is operating normally, which means there are no excursion trains in January or February. Excursion train operations will resume in March. In order to manage costs, headcount has been reduced for that period," said Ed Ellis, a spokesman for Iowa Pacific Holdings.
The historic railroad offers steam and diesel excursions through the scenic piney woods of East Texas.
In 2003 Texas State Representative Chuck Hopson lead the way in proclaiming a resolution from the 78th Legislature of the State of Texas, designating the Texas State Railroad as the Official Railroad of Texas.
The state's parks and wildlife department successfully ran the railroad until the management was privatized with a contract with American Heritage Railways in September of 2007. In August of 2012 American Heritage Railways sold the Texas State Railroad to Iowa Pacific Holdings.
In addition to passenger operations, Iowa Pacific Holdings opened the track to the main line in Palestine on November 1, 2012 to begin offering freight services.