"Twin" Cities see increase in cases of twin births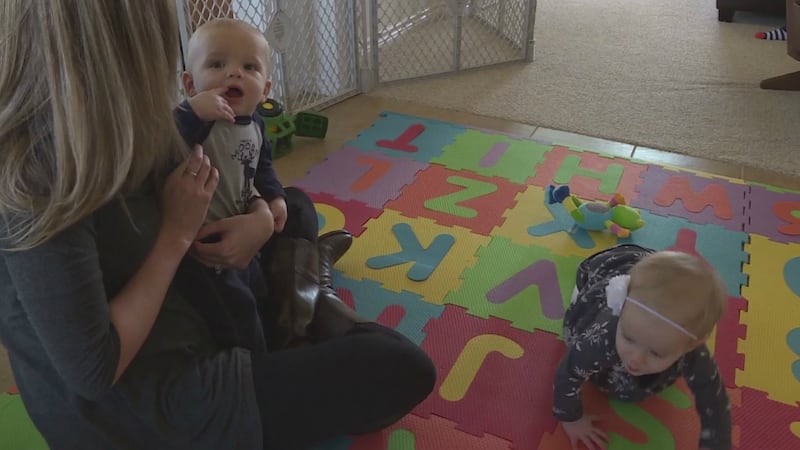 Published: Jan. 19, 2016 at 5:27 PM CST
Sarah Sweatt is seeing double.
"Runs in my family," said Sweatt. "Had no idea of that until they told me there was two."
Now, a year and a half later, those "two" are her nine-month-old children, Colton Drake and Whitney Jo--twins.
"It was a complete shock," Sweatt said.
Sweatt isn't the only new mother of twins this year. In 2014, there were 45 sets of twins born in Bryan-College Station. In 2015, that number jumped to 66, with College Station seeing most of the increase.
Doctors say, this follows a nationwide trend.
"The incidents have increased nationwide from about one in 50 in 1990 to one in 30 in 2010," said Dr. Daniel Dawson with the OB hospitalist program at CHI St. Joseph Health. He says there are a couple of reasons for the increase.
One is more fertility treatments and in vitro fertilization. The other? Women are waiting longer to have kids--and in older women...
"The overaies realize the advanced age, and that each egg is less likely to be good and to be functional, and so the ovary is more likely to release two or even three eggs with ovulation than it is at a younger age," said Dr. Dawson.
Whatever the case--whether a surprise like the Sweatts' or a planned and pampered pregnancy--the Brazos Valley Mothers of Twins Club is here to help.
"Just getting ideas and things like that is what really brings us together and helps us survive," said BVMOTC president Rachel Hutchinson with a laugh.
But hey, double the risk, double the reward. And maybe, a best friend for life.
"They get along great," said Sarah Sweatt of her twins. "They love each other. They laugh at each other. I hope they're always close. I hope it stays that way."
Also, the gender split in College Station was almost a perfect 50-50 last year. Out of the nearly 2,500 births in the city, there were only four more boys than girls.