Wednesday's Child - Davien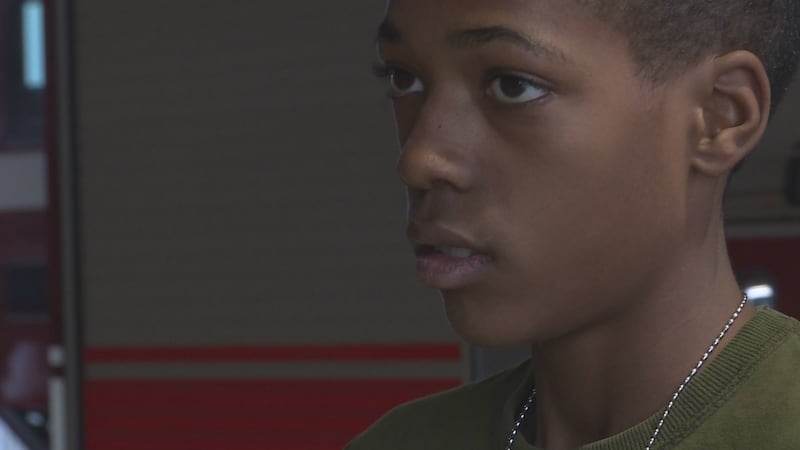 Published: Feb. 3, 2016 at 5:23 PM CST
Fourteen-year-old Davien knows just what he wants to be when he grows up.
"I want to be in the NBA," he said.
But after a day with some TEEX trainees, he might be considering a career change from basketball to firefighting.
"Because you're helping others and stuff," said Davien. "You're learning how to do stuff. And if your family ever got caught in a fire, then you already know what to do."
That's not the only way Davien wants to care for his forever family. And he's not looking for much in return--just a little teamwork.
"Like they care about you and stuff," Davien said. "They're always trying to do their best to accept you and stuff."
Just like Davien saw with the firefighters at TEEX.
"Watching them become teammates and stuff," he said. "They're looking out for each other, and they care about one another."
And on this day, they showed Davien they cared, too. The firefighters presented Davien with an official TEEX 'challenge coin.'
A reminder for Davien of his new firefighter family until he finds a forever family to call his own.
If you're interested in adopting Davien or any of our Wednesday's Children, get in touch with Voices for Children at (979) 822-9700.