Wednesday's Child: Alfred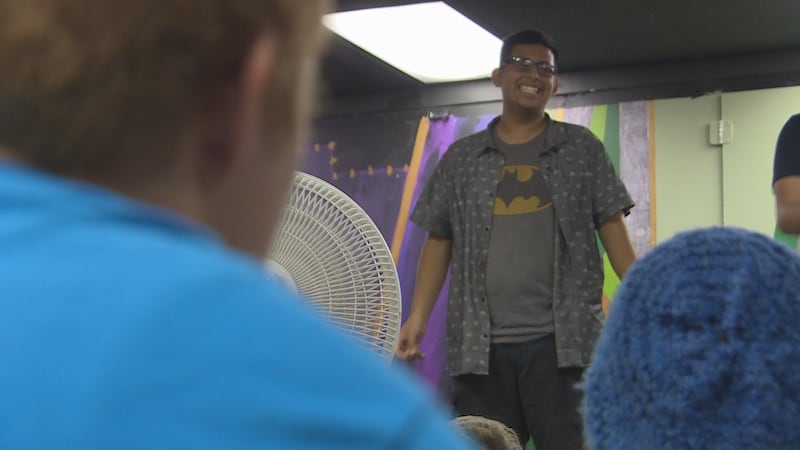 Published: Sep. 6, 2017 at 8:56 PM CDT
Alfred, 15, has no fear of failure.
"I've been switching from foster home to foster home," said Alfred. "And I meet these new people; they always teach me different things."
He doesn't have to be the best; he just has to give his all.
"I like to draw a little bit," Alfred said. "I'm not very good at it. But, you know, who's to say it's not good?"
Trying new things--that's how he gets his kicks. On stage, he gets to try a new character every time.
"I just feel like it makes you wiser to have an open mind and learn about different things," Alfred said.
This high school sophomore's favorite class is theater--no surprise ending there--but where he struggles?
"Number one is algebra," said Alfred with a laugh. "Algebra is hard. They put numbers and letters together."
Whether he's learning equations or learning lines, Alfred's looking for a forever home where he can write his own script. He wants to play frisbee golf, go see movies, eat dinner…
"Normal stuff, but just as a family," said Alfred. "I want them to be involved in what I like to do, and be kind and caring."
No matter what, this boy who knows life in foster care as much as life on the stage knows this:
"Family's in here and family's where you make it," said Alfred.
If you're interested in adopting Alfred or any of our Wednesday's Children, call Voices for Children at (979) 822-9700.