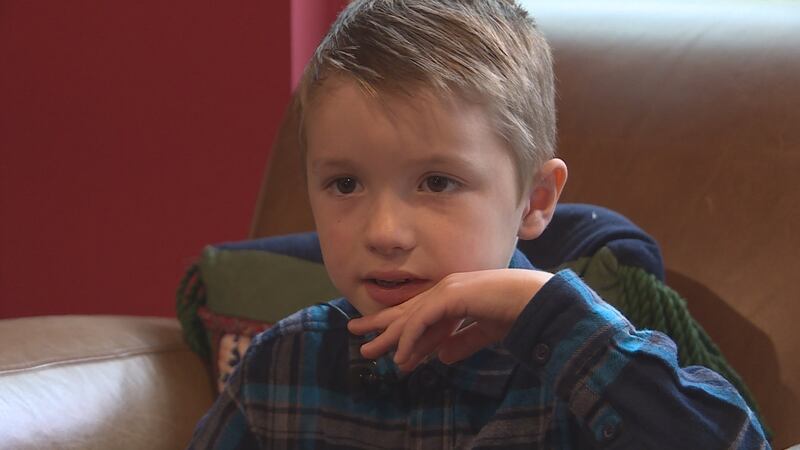 Published: Jan. 3, 2018 at 8:38 PM CST
UPDATE: Thanks to your response, CPS is no longer accepting home studies on Ben. We hope to update his adoption journey soon.
Buttoned up in his shirt with a collar, and dressed down in his Spider-man shoes, Ben sits quietly and reads his new book.
Ben, 7, is a kid with many interests—but one in particular.
"Mostly, I like my books," said Ben. "I like sitting down and reading."
This first grader may prefer the quiet, but there's adventure inside his brain.
"Pokemon and ninjas and avengers," said Ben of his favorite stories.
Whatever the subject, Ben loves learning. He also loves broccoli, drawing, and doing science experiments at school.
Ben is currently living in foster care, searching for his forever family. He says he knows just what he'll do when he finds them.
"Ride bikes together, take walks, and spend time with them," said Ben. "[They'll] take care of me."
Maybe there will even be a bedtime story, with the happy ending so desperately sought by the boy who loves books.
If you're interested in adopting Ben or any of our other Wednesday's Children, call Voices for Children at (979) 822-9700.