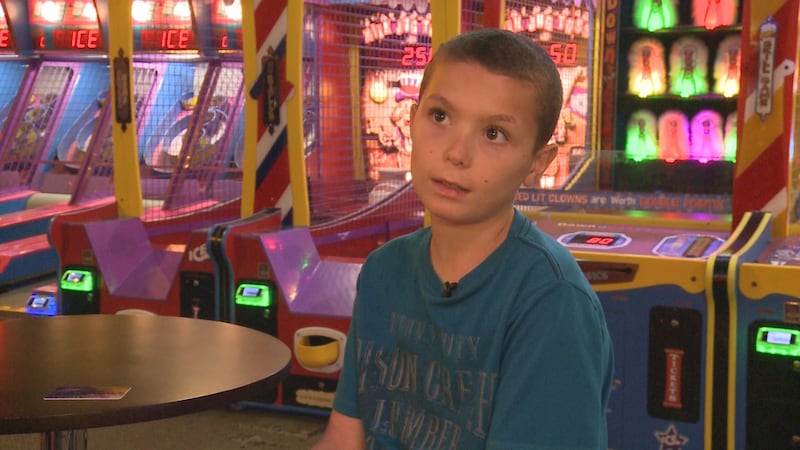 Published: Jun. 1, 2015 at 8:57 AM CDT
10-year-old Derek is your typical boy..he loves sports, and loves his time at school, because he gets to do his favorite things.
"Go to specials like PE and music," Derek said.
This fifth grader also loves to play.
"I'm a hyper kid."
There's a lot he likes to do.
"Play games, shooting games, racing games and stuff like that."
As much as he's enjoying life now...there's something missing. This is where you can help. He needs a forever family to call his very own.
All he's really looking for is a few things.
"One that gets out a lot."
So he can share and create memories.
Derek would like to be part of a small, active family who does lots of fun things. He also wouldn't mind a life in the country.
Also...
"Go out to eat on some occasions."
A small request, from a boy with a big heart to share.
Good to Know:
If you'd like more information on adopting Derek, contact his social worker:
Charles McLean
801 Austin Ave., Suite 400
Waco, TX 76701
Office: 254-750-9636
Cell: 254-722-0463
Fax: 512-339-5925