Wednesday's Child: Meet the Weirichs, 2019 Foster Parents of the Year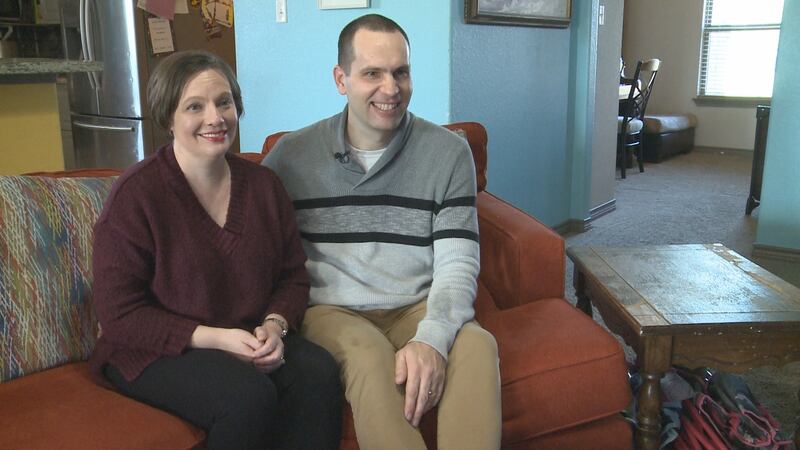 Published: Feb. 6, 2019 at 5:08 PM CST
Two stoves.
Two ovens.
Two washers and dryers.
Three coffee makers and a table that can seat eight. This is what the Weirich household looks like, all because of a number that's harder to pinpoint. When asked how many children they have, Bekah and John Weirich just laughed.
"Oh my goodness," said Bekah, as she began to count on her fingers.
Seventeen years ago, the couple had one child biologically. Since then, they've fostered 10. Of those foster kids, they've adopted four, including three with special needs.
"We have all colors, all races, all genders," said John Weirich. "Some of our family doesn't live with us anymore, but they're still our family."
"I think the definition of family is very fluid," Bekah added. "With our other kids, we're 'Momma #2 and Daddy #2.'"
And the Weirichs aren't done fostering anytime soon.
"They have precious hearts," said Bekah, "precious precious hearts."
Families like these are why longtime Voices for Children volunteers Ron and Judy Winn are funding a new award, 'Foster Parents of the Year.'
"It takes someone who is totally committed, no matter what happens," said Judy Winn.
Winn has been a court-appointed special advocate since the program came to Bryan and College Station, while her husband Ron helps with investigative work tracking down extended family members. Both believe the Brazos Valley needs more foster parents like the Weirichs.
"It's really critical that we find more of those folks," said Ron Winn.
That's the other reason the Winns are funding this award: to recruit.
"We have such a lack of foster families in this area," said Judy Winn. "[We need more] so that children don't have to be placed elsewhere, in other counties or far away."
The 2019 Foster Parents of the Year, Bekah and John Weirich, agree.
"Everybody can play a part," said John Weirich.
When it gets hard, they just remember one thing.
"I can make a difference," said Bekah Weirich. "Maybe I'll never see the difference I made, but I can make a difference."
The Weirichs will be presented with the award at the 16th Annual Art of Helping Children fundraiser on March 2 at the Ice House on Main. For more information on the event, visit the Related Links.
If you're interested in learning more about fostering children, call Voices for Children at (979) 822-9700.