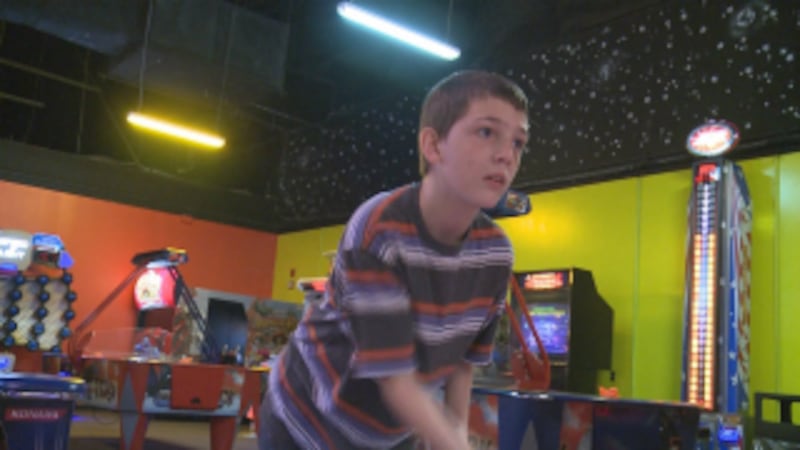 Published: Mar. 3, 2015 at 11:10 AM CST
We all like to have fun and have someone to share in the memories with those we love, but for one young man who loves games...his ultimate challenge in life is finding someone to share those memories with.
Riley is like any 10-year-old boy.
This fourth grader has a lot of energy to play...so it makes sense that his favorite things to do in school keep him active.
"Recess, PE, lunch."
He's got some fears...but he manages.
"Like on a roller coaster I'm scared of heights and fast so I'll just duck down in my seat like that."
So his day at Grand Station was the perfect thing he'd like to do with his family.
"Go places like this and play pool."
The problem is...he doesn't have a forever family to call his own.
A simple request...for the best reason in the world.
"I want to have brothers and sisters and I want to do other stuff that people do in the real world."
Good to Know:
If you'd like to adopt Riley, contact his caseworker, Artie Guerrero, at 979.571.4173 or arturo.guerrerojr@dfps.state.tx.us