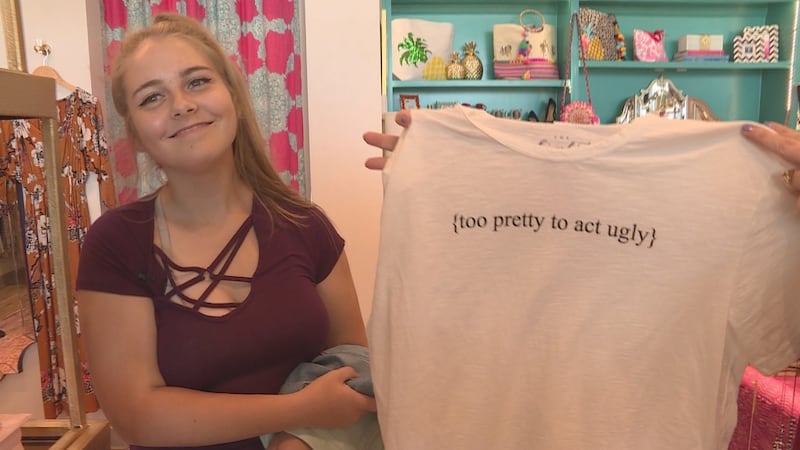 Published: Sep. 5, 2018 at 8:04 PM CDT
Tori, 16, isn't the most talkative high school freshman, but her laugh comes easily. So does shopping around Coterie Boutique in Bryan, something like what she does with friends at the mall.
"We don't have any money when we go, so we just go and try on clothes, acting like we're rich," said Tori with a laugh.
Play-acting is in Tori's nature. She loves theater class and wants to be an actress.
"It's fun; it's silly," said Tori. "You can express your feelings."
She may like acting, but the thing she appreciates above all else is "an honest answer." It's why she's also looking for an honest family--the kind that'll stick around, with parents that are like her.
"Funny, weird," Tori said. "Because it's fun to be weird."
Tori, who's living in foster care, would also like a family that'll take her places.
"To the mall, movies, park," said Tori. "Go out--not be stuck in the house all day."
Tori left Coterie with gifts from the owner, but she says the best gift would be a family of her own. She says it would feel "like home."
If you are interested in adopting Tori or any of our Wednesday's Children, call Voices for Children at (979) 822-9700. There is no cost to adopt a child from Texas foster care, and the state will pay for in-state tuition at a Texas college.