Aggies Blank TCU 2-0 to Claim Final Tune-up for the 2018 Campaign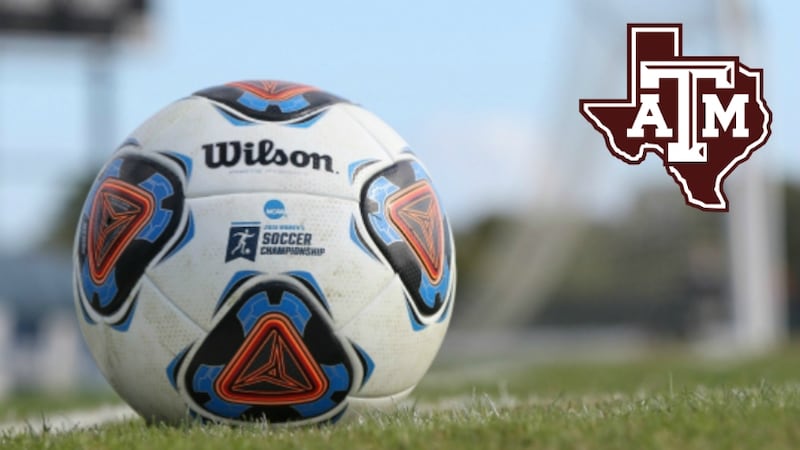 Published: Aug. 11, 2018 at 10:53 PM CDT
The No. 11 Texas A&M Aggies received first-half goals from Ally Watt and Emily Bates to topple the TCU Horned Frogs, 2-0, Saturday night at Ellis Field in the final exhibition match leading into the 2018 season.
Texas A&M brought intensity in the first half and the hard work paid off with Watt's ice breaker in the 29th minute and Bates' tally in the 38th minute. The Aggies owned a wide margin in shots (10-2) and shots-on-goal (4-0) in the opening act with TCU holding a 5-1 advantage in corner kicks.
Cosette Morché was outstanding in goal, making two saves. More impressively, she snatched the ball off the foot of a charging McKenzie Oliver before she could unleash a shot in a 1-on-1 situation in the waning moments of the second half to preserve the shutout. Morché marshalled a defense that did not allow the Horned Frogs to capitalize on an 8-1 edge in corner kicks.
Shots (6-6) and shots-on-goal (2-2) were even in the second half and the Horned Frogs took the only three corner kicks of the stanza. The match finished with A&M owning a 16-8 edge in shots and a 6-2 margin in shots-on-goal.
The squads played a similar style of match in the spring, but the Aggies were unable to finish on any of their 19 shots and six shots-on-goal and dropped a 1-0 decision to TCU.
Texas A&M opens the regular-season on Friday, August 17 with an 11:55 p.m. CT match in Honolulu against the Hawai'i Rainbow Wahine.
SCORING SUMMARY
29' | Watt beat defenders to Addie McCain's cross from the left flank to the left corner of the six-yard box, using her first touch to put it past the keeper. A&M 1, TCU 0.
38' | Kendall Ritchie sent a long through ball through a parted backline as Abby Grace Cooper drew defenders with a dummy run. Bates ran onto Ritchie's offering and put it home from eight yards out. A&M 2, TCU 0.
TEXAS A&M QUOTES
Head Coach G Guerrieri
On the win against TCU…
"TCU is a good side. This is a team that has been in the last two NCAA tournaments. They are very well coached. This is a team that we could very well see in the postseason this year. So, you have to give them credit for making some adjustments at halftime. With the first two goals, we go into halftime and we are feeling pretty good and then it was just the issue of managing rest of the game. I thought our players did manage the game well. We are clearly a team that is two weeks into preseason. This is a game that gives us a lot to look at and some things we have to clean up before play Hawaii next Friday."
On the two goals…
"They were really well-taken goals. It's just an indication of the talent that we have on this team. It was a great ball by Addie [McCain] on the cross and great desire by Ally [Watts] to finish that one. And then the ball in behind the defense, with the dummy run by AG [Abby Grace Cooper], to Emily Bates running at a goal is good news for us.
Junior MF/F Emily Bates
On having a tougher exhibition match this week…
"We came into this game knowing that they beat us in the spring. We came into it with intensity. Obviously we are going through two-a-days, so the legs are a little fatigued but we pulled it out. I am really proud of the team and the heart that we put into this game."