Aggies will wear special jerseys Thursday vs LSU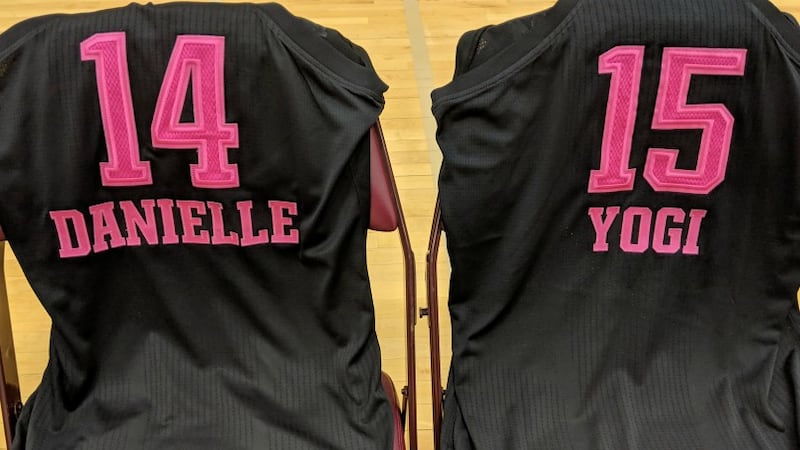 Published: Feb. 12, 2019 at 4:25 PM CST
The Texas A&M women's basketball team will host their Beat The Hell Out Of Breast Cancer game Thursday night when host LSU at 6:30 p.m. at Reed Arena.
This season the Aggies will wear jerseys that have the names of someone who fought or is fighting cancer on the back. Jada Walton and Jasmine Williams have the names of their mother on their jerseys. Both passed away from breast cancer. Walton said, "It's going to mean a lot to have her name on the back of my jersey. To play for something other than myself and my team, to be able to put my mom's name on the back of my jersey is going to be a really big deal."
Williams added, "Getting the opportunity to put her name on the back of my jersey for the first time ever and being able to play in a basketball game representing her with a lot of my extended family and friends coming and my immediate family is something special that I don't think that many players in collegiate athletics get to experience so I'm just privileged and thankful to have this opportunity."
Texas A&M assistant coach Bob Starkey and his wife Sherie will make a donation of two dollars for every student that attends the game to the Kay Yow Foundation. The money will be used for mammograms for uninsured women.