ALGS Split 2 Playoffs have begun in London, and one team will be crowned ALGS Split 2 Champions Sunday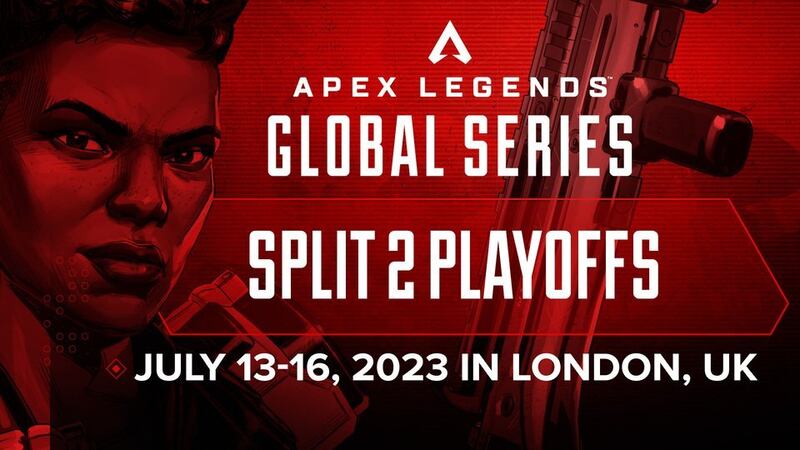 Published: Jul. 13, 2023 at 4:05 PM CDT
(Gray News) - The ALGS Year 3 Split 2 Playoffs are taking place in London this weekend, with a $1,000,000 prize pool up for grabs for teams who finish in the top 20. Teams will also compete for Playoff Points, an invaluable tool for getting them to the Year 3 Championship.
The Split 2 Playoffs begin with a round-robin stage comprising four groups of ten teams. This stage will be played over the first two days of the tournament, Thursday and Friday, as each group will have to face each other group once. When two groups head to head, they will play six matches to accrue as many points as possible from placement and eliminations—the more points a team earns, the higher their ranking.
Teams in the top 5 of their group will move on to the Winners Round One, while the bottom five teams of each group will go to Losers Round One. Losers Round One will have the same six-match layout as the group stage, but the bottom ten teams in points after the six matches are eliminated. However, the top ten teams will move on to Losers Round Two, where they will face off against the teams that finished in the bottom ten of Winners Round One. The top ten teams at the end of Winners Round One go straight to the Finals. There they will wait for the top ten teams of Losers Round Two.
Finals is a match point series, meaning there is no limit to the number of matches that can be played. Instead, teams are seeded based on their placement during the Winners and Losers round of the tournament. The top ten teams will start Finals with a set number of points based on their seeding that descends from ten points to one point. Matches are played until a team reaches a minimum of 50 points; at that point, that team becomes Match Point Eligible. From then on, if they win a match, they become the Playoff Champions. Other teams can continue to earn points to break the 50-point threshold and become Match Point Eligible themselves.
The Winners and Losers Rounds will start on Saturday, July 15th at 5 AM EST / 4 AM CST / 2 AM PST. The Finals Round is Sunday, July 16th, and begins at 11 AM EST / 10 AM CST / 8 AM PST.
The Groups for the Round Robin Stage are:
| GROUP A | GROUP B | GROUP C | GROUP D |
| --- | --- | --- | --- |
| Alliance | XSET | Fnatic | Moist Esports |
| DarkZero Esports | NORTHEPTION | Vexed Gaming | NOCTEM |
| ONIC Esports | ATHXHVY | OpTic Gaming | Pioneers |
| Realize | BLVKHVND | SAF Esports | ganbare otousan |
| GLYTCH Energy | Fire Beavers | DreamFire | FURIA Esports |
| LeaveNoWitness | JLINGZ Esports | MDY White | FaZe Clan |
| NAKED | Crazy Raccoon | TSM | Element 6 |
| NRG | Oxygen Esports | Acend | RIDDLE ORDER |
| Aurora Gaming | 100 Thieves | PULVEREX | Entropiq |
| GoNext Esports | FC Destroy | Complexity Gaming | LG Chivas |
Teams to watch in the North American Region are XSET, who placed first in the Split 2 regular season, and DarkZero and OpTic Gaming, who placed second and third. Other notable regional teams include TSM, NRG, and 100 Thieves.
From the EMEA region Alliance and Vexed Gaming are the top contenders. APAC-North offers Fnatic, ganbare otousan, and NAKED. APAC-South has Moist Esports and ONIC Esports topping their list. Finally, South America will rely on LeaveNoWitness, ATHXHVY, and NOCTEM.
To watch the ALGS Year 3 Split 2 Playoffs, visit the official Apex Legend Twitch channel or the Apex Legends Global Series YouTube channel. The tournament will go from Thursday, July 13th, to Sunday, July 16th.
Gray Television is an investor in OpTic Gaming.
Copyright 2023 Gray Media Group. All rights reserved.