ALGS Split 2 Playoffs results solidify the first thirty teams going to ALGS Year 3 Championship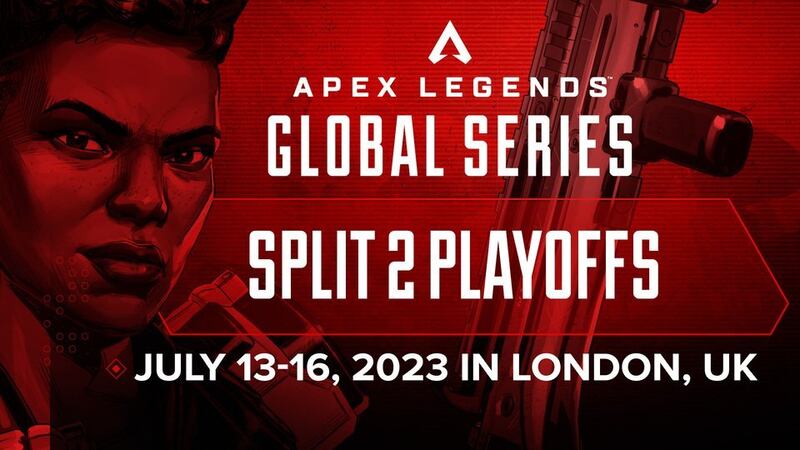 Published: Jul. 21, 2023 at 6:17 AM CDT
(Gray News) - DarkZero Esports took home the top spot this past Sunday at the ALGS Split 2 Playoffs, closing out the regular season of the ALGS. They remained consistent throughout the entire tournament, which is an arduous task when it comes to the potential RNG setbacks of a battle royale. They tied fourth in point total for the Group Stage and eighth in the Winners Bracket to secure their place in the Finals.
In Match Point Finals, there is no match limit, so teams must reach the 50-point barrier as soon as possible. When a team accumulates 50 points, they become match point eligible, meaning from that point on, they only have to place first in a match to win the tournament. DarkZero reached the 50-point minimum in only three games thanks to a steady flow of eliminations and a second and first-place finish. However, they were not alone. TSM also crossed over 50 points in the third match of the Finals. To kick off the Finals, TSM racked up 15 eliminations and placed first, worth 36 points alone.
TSM is a powerhouse in the ALGS, so DarkZero needed to stick to their game plan and not play scared. Match four started with both teams eligible to win if they placed first. TSM was knocked out by OpTic Gaming in the storm of the third round, placing 18th, giving DarkZero the advantage. DarkZero ended up in 5th, and the Finals would continue to another match. Match five ended similarly, except DarkZero was the early man out this time, and TSM could only muster a 7th place.
Match six brought on a new challenge for the two teams. DarkZero once again was out relatively early, and TSM got close, finishing in 3rd. But now three more teams had crossed over the 50-point line and were match-point eligible. Oxygen Esports had slowly been gaining points from high placement and a few eliminations here and there. XSET placed second in match six with ten eliminations, the boost they needed. Finally, FaZe won match six alongside nine eliminations, a huge point gain and enough to put them in the running.
With five teams now eligible to win the ALGS Split 2 Playoffs, match seven became the all-important decider. XSET, FaZe, and, most surprisingly, TSM failed to place higher than 10th. Oxygen and DarkZero had to battle it out and make something happen if they wanted to walk away victors. As the final circle started to close, eight teams were slowly pushed toward each other. Teams began to fall away, and Nicholas 'Vein' Hobbs of Oxygen was the last member of his squad alive. Vein tried to use a redeploy ballon and a Horizon gravity lift to remain above his opponents but was quickly eliminated when he fell next to DarkZero.
OpTic Gaming quickly dispatched NRG and became the final obstacle for DarkZero to conquer. Back against the wall, DarkZero's Rhys 'Zer0′ Perry managed to eliminate OpTic's Logan 'Knoqd' Layou to win match seven and the ALGS Split 2 Playoffs. Zer0, DarkZero's captain and in-game leader, was awarded the Monster MVP Trophy.
With Split 2 Playoffs now permanently in the record books, teams that have accrued enough playoff points will start preparing for the ALGS Year 3 Championship. Thirty teams have already been invited to the Championship, with ten spots remaining for the teams qualifying through Last Chance Qualifiers (LCQ).
Teams who have qualified for the ALGS Year 3 Championship:
| TEAM | TOTAL PLAYOFF POINTS | REGION |
| --- | --- | --- |
| TSM | 920 | NA |
| XSET | 680 | NA |
| DarkZero Esports | 640 | NA |
| NRG | 580 | NA |
| Alliance | 500 | EMEA |
| Moist Esports | 500 | APAC S |
| ACEND | 450 | EMEA |
| FNATIC | 400 | APAC N |
| Oxygen Esports | 380 | NA |
| LG Chivas | 330 | NA |
| FaZe Clan | 300 | NA |
| Pioneers | 300 | EMEA |
| ONIC Espots | 276 | APAC S |
| ganbare otousan | 270 | APAC N |
| Element 6 | 248 | EMEA |
| OpTic Gaming | 220 | NA |
| REALIZE | 190 | APAC N |
| 100 Thieves | 182 | NA |
| PULVEREX | 170 | APAC N |
| FC Destroy | 168 | APAC N |
| Team Singularity | 160 | SA |
| Complexity Gaming | 148 | NA |
| DreamFire | 114 | APAC S |
| Fire Beavers | 102 | EMEA |
| Sentinels | 100 | NA |
| ENTER FORCE.36 | 90 | APAC N |
| RIDDLE ORDER | 90 | APAC N |
| BLVKHVND | 80 | APAC S |
| JLINGZ Esports | 80 | EMEA |
| Tom Yum Kung | 80 | APAC S |
Last Chance Qualifiers start this weekend, with the North American and EMEA regions finals taking place Sunday, July 23rd at 1 PM EST / 12 PM CST / 10 AM PST.
The ALGS Year 3 Championship is in Birmingham, UK, from September 6th to the 10th. You can always catch the action live on the official Apex Legends Twitch or the ALGS Youtube Channel.
Gray Television is an investor in OpTic Gaming.
Copyright 2023 Gray Media Group. All rights reserved.