Team Summertime's The Off-Season 2 supporting Movember starts Saturday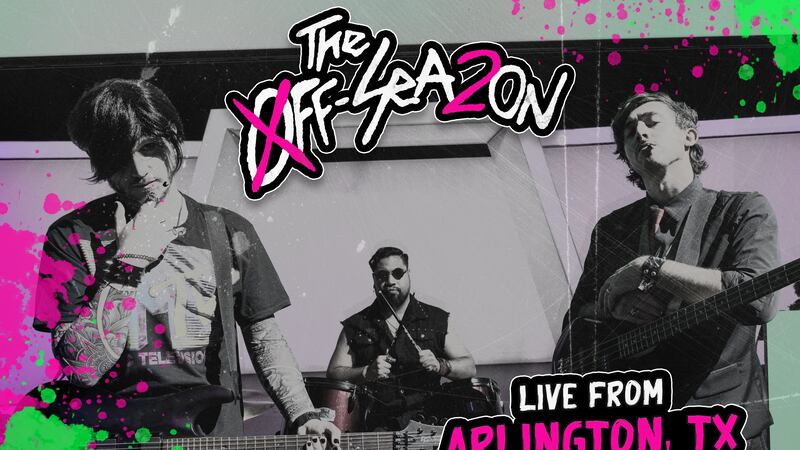 Published: Sep. 20, 2023 at 4:11 PM CDT
(Gray News) - Team Summertime (TST), a content trio working with OpTic Gaming, have been preparing for the next iteration of their successful charity event, The Off-Season. The Off-Season 2 will be hosted by Davis 'Hitch' Edwards, Jorge Estrada, and Blake Cissel, the three official TST members.
The event supports Movember, a charity focusing on various men's health initiatives, including mental health and prostate cancer. Starting September 23rd and finishing on the 24th, The Off-Season 2 will showcase multiple gaming tournaments across several game titles. Entries to certain side events and a portion of the ticket sales will go toward supporting Movember. Various activities are available to attendees, and those willing to test their skills can also sign up to compete in several of the tournaments.
The Off-Season 2 has two headlining tournaments that are sure to entertain. The Super Smash Bros. Melee Singles tournament hosted by Jack Link's boasts a $25,000 prize pool. Open to anyone who wishes to pay the registration fee, the SSBM Singles tournament will have guest commentators calling the matches.
The Call of Duty Black Ops 2 Invitational Tournament is the second headliner with a $25,000 prize pool. While the complete slate of teams is yet to be announced, spectators can expect mixed teams of retired and active CoD pros and some content creators.
The two-day event also includes three side tournaments open to those who sign up. These tournaments are the Melee Doubles Open, the Smash 64 Singles Open, and the Guitar Hero III Singles Open. The Smash 64 Singles Open has a prize pool of $5,000, while the Melee Doubles Open has a $1,000 prize pool. The Guitar Hero III prize pool is $2,000. A Pokemon Speedrun Race will also take place during the event.
To make The Off-Season 2 even more exciting, TST has included fundraising milestones to incentivize donations from those watching at home. When a donation goal is hit, an entertaining milestone will be unlocked. These milestones include Jorge dying his hair pink, Blake spiking his hair, and Hitch getting a tattoo.
TST has cooked up an incredible event in the name of charity for Movember. To watch the chaos unfold, purchase tickets on their event website or tune into their Twitch livestream on September 23rd and 24th.
Gray Television is an investor in OpTic Gaming.
Copyright 2023 Gray Media Group. All rights reserved.