Officer who killed man during warrant execution to return to duty
CSPD said a Brazos County Grand Jury returned a "no bill" verdict with a further finding that no criminal conduct occurred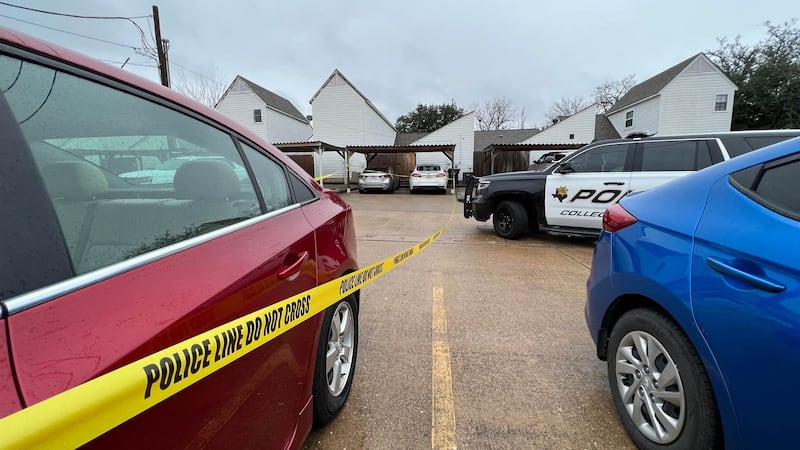 Published: Mar. 23, 2023 at 7:53 PM CDT
COLLEGE STATION, Texas (KBTX) - The College Station police officer who shot and killed a man while serving a search warrant in early February will return to work after a grand jury found he was justified in his actions.
College Station Police identified the officer as Dakota Norris. CSPD said a Brazos County Grand Jury returned a "no bill" verdict with a further finding that no criminal conduct occurred.
Norris will return to full duty Monday, March 27.
The Texas Rangers were leading the investigation into the shooting.
On February 8, multiple search warrants were executed in College Station, including at a residence in the 900 block of Spring Loop.
Police said during the execution of the warrant a man, later identified as Mark Hopkins, 22, fired at officers who returned fire and killed him. KBTX learned Hopkins was not the target of the search warrants, but was a resident at the home.
Authorities were looking for Abraham Escobar, a man police called a high-level drug dealer. He wasn't in the home that night, but was later arrested in Houston. Escobar has since bonded out of jail.
Two other people were arrested in connection to the warrants. They are both still in custody as of March 23.
Click on the links below to see previous reporting on the shooting and subsequent arrests stemming from this incident from KBTX.
Copyright 2023 KBTX. All rights reserved.